Camp Director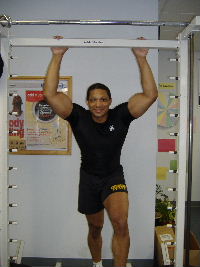 Dan Tolbert

Having served in education for over 12 years, Dan brings his unique talents to the world of sports performance, strength coaching and personal training. He has been certified by the American College of Sports Medicine(ACSM) as a Health Fitness Instructor(HFI) and by the National Strength and Conditioning Association(NSCA) as a Certified Strength and Conditioning Specialist(CSCS). He has trained or trained with many athletes from professional sports team members to world champion lifters, and is prepared to help you achieve your ultimate sports performance capabilities.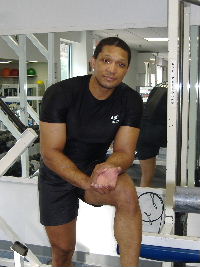 Dan is a former Army Ranger and college athlete. He was an Instructor of Exercise Science at the University of Tennessee-Chattanooga for numerous years and has the knowledge and drive to assure you receive the best training available.
Currently, Dan resides in State College, PA, where he coaches and trains elite athletes from ages 12-18, in sports ranging from football and wrestling to track and lacrosse. He has spent more than 20 years perfecting the art of program design for a multitude of sports, and has improved the sports performance of thousands of athletes.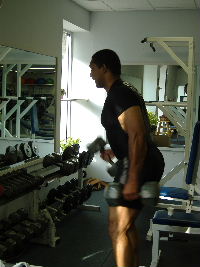 Additionally, Dan has three sons, William, Danny, and Tony, and is proud to have trained all three in the sport of wrestling. Willy was a 4 time state qualifier and placed at the state tournament 3times. He is currently a Marine. During his boot camp training at Paris Island, he was awarded for the highest physical test score of all trainees. Danny has just recently placed second in the state tournament, won the NHSCA sophomore national tournament, and is currently ranked 30th among all wrestlers in his weight class, and is the 3rd ranked sophomore in the nation. Tony is only in his second year in wrestling and has placed 6th in an NHSCA national event and will be looking forward to his high school career next year.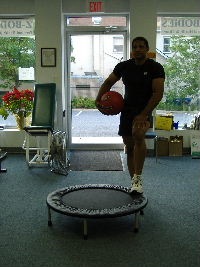 Dan comes from a family of athletes that includes his father who was a boxer, a mother that holds a black belt in kung fu, two older sisters that won state medals in track, softball, and volleyball, and an older brother who was an all star football/track/wrestler in high school and competed in wrestling at Morgan State University, and younger brother who was a Big 33 running back and state runner-up in wrestling and track, and played for the University of Delaware, rushing for over 1,000 yards/season.
He has many relatives that have achieved success at the highest levels including Super Bowl MVP Dion Branch.