The Nation's Toughest Takedown Camp!
Summer 2009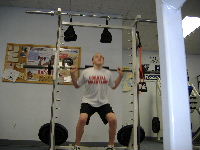 Cumberland Valley's
Tristan Warner
A uniquely designed neutral position training camp for the wrestler serious about their off season training program. Training at our camp is tough, serious disciplined and will improve your technical skill and ability to score takedowns at will.
Our camps will help improve movement skills, timing, coordination, speed, power, agility, stability, and strength. As well as your set-up, shot selection, finishes, defense and overall mastery of the neutral position.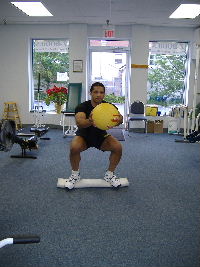 Summer Camp 2009 will feature  world class clinicians and other top level coaches to assist your takedown development. We have used USA Olympians such as Nate Carr and Eric Guerrero as well as other featured clinicians.
Intensive Training Camp.  Strap it on! Get Ready to rumble! This camp is for the experienced wrestler seeking to have an elite level and intensive offseason training environment.  4 Sessions/day 2-3 hr sessions, lots of hard drilling and live wrestling.  This 2 week camp is run twice throughout the summer July 6-17, and July 20-31.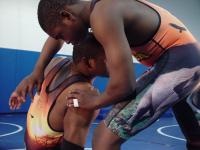 Youth Camp.  Our camp is designed to help the novice to advance level wrestlers ages 6-12 in a variety of basic as well as intermediate skills.  Mastery of these skills and concepts are necessary for the young wrestler to prevent stagnation and improve at every level throughout their careers.  We accept youth wrestlers at every camp throughout the summer from July 6th- August 14th